UV LED Curing Chamber Ovens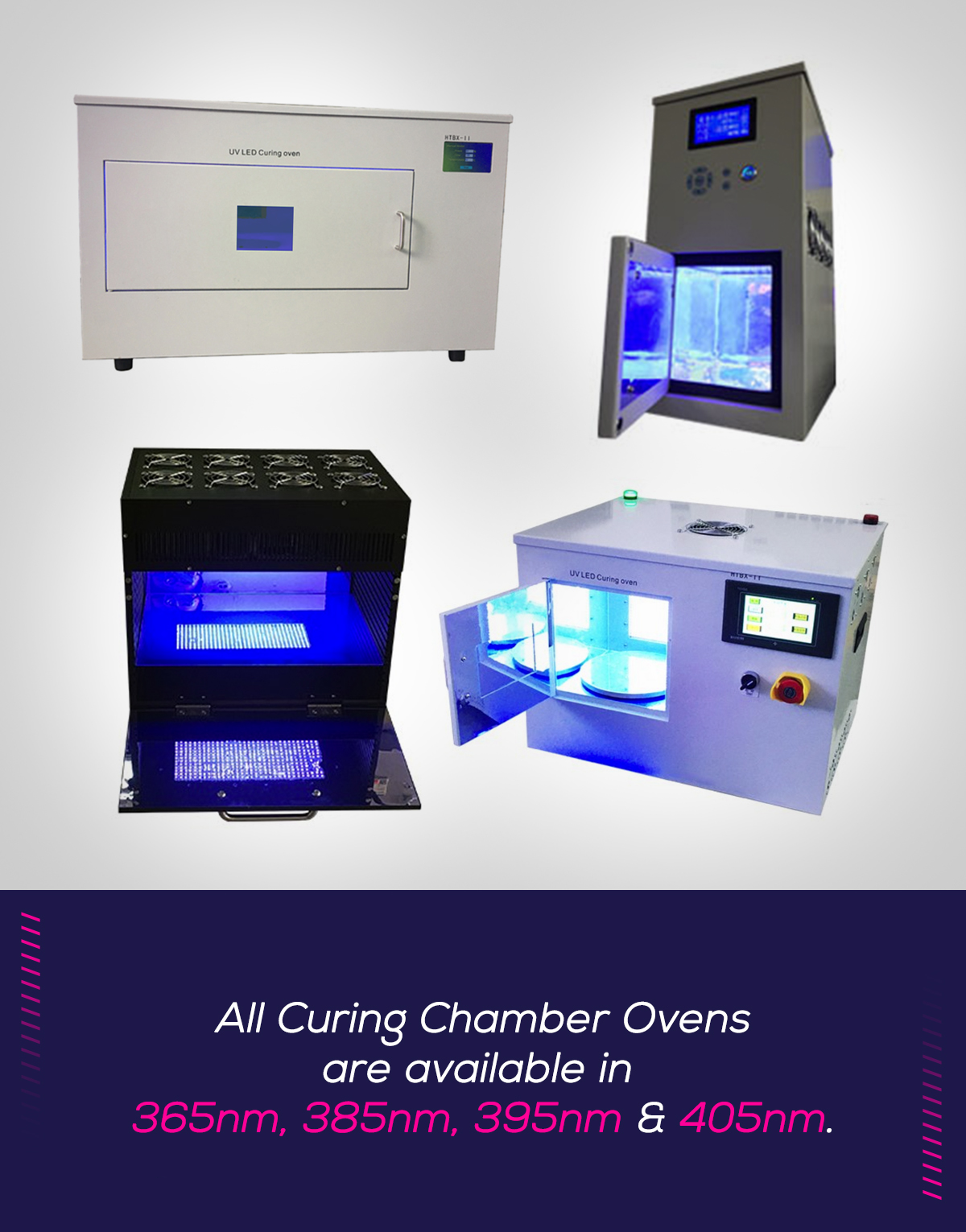 UV LED Curing chambers are high-performance curing systems designed to efficiently dry all UV Glues, Inks, and Paints in short periods without damaging their composition.

Save time and money by efficiently curing UV Products that are easy to operate, clear, and time-saving. UV Chamber ovens require no warm-up time, which ensures that your UV products stay intact.
Curing chambers are available in a range of wavelengths that consist of 365nm, 385nm, 395nm & 405nm which allows them to adapt to any job needed.

UV LED curing systems come with a variety of features that maximize the efficiency of the ovens. From screen doors to rotary trays our chambers are time-saving and user-friendly making them an ideal solution for printing and curing.
Choose the power option for the job at hand!
We take pride in the quality of our products, that is why we provide every oven with an 2-year warranty* that ensures you get the maximum use out of your product for its entire useful life.
*Warranty covers only the price or reposition of the products, extent from shipping costs.